Written by

Lian Lister
One of our Foresight staff members share photos and reflections from visiting Dihua Street Lunar New Year Market last year, an annual event cancelled due to the pandemic this year.
Read more: Spending Chinese New Year in Taiwan - Visiting Dihua Street
Written by

Foresight I.E.C.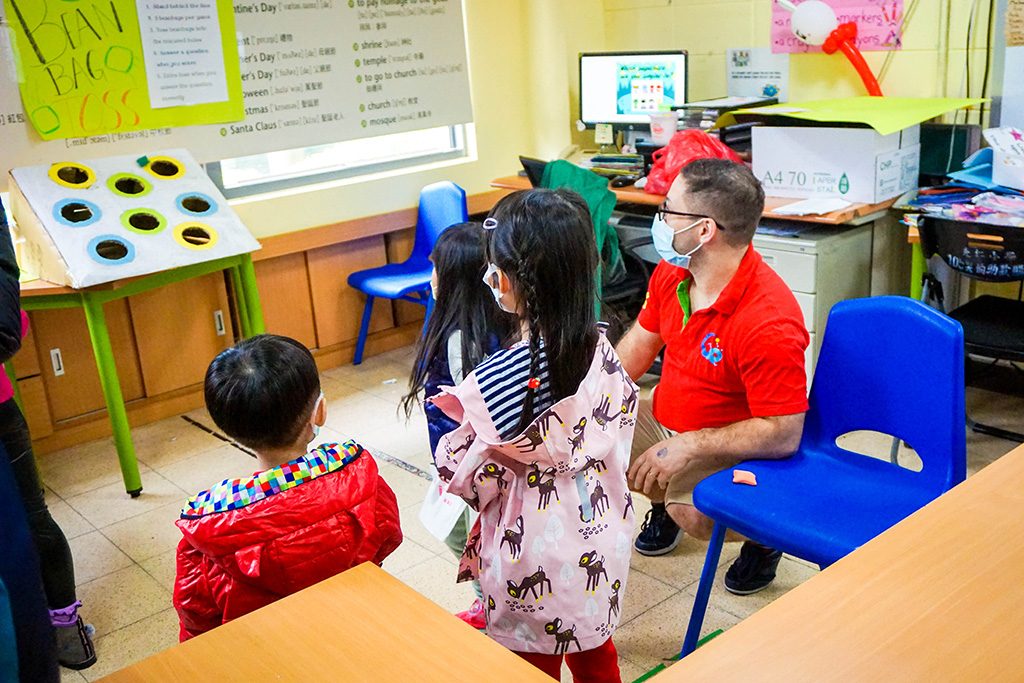 Who doesn't love a carnival? This weekend was the GuangRen Elementary School annual carnival fundraiser. The ESL Department worked together to create and host 4 carnival games to test their students' English ability while also having fun!
Written by

Foresight I.E.C.
New teacher or teacher candidate? Seasoned educator? Want to learn more about your international teaching options? We invite you to visit us at an online job fair and speak with a program principal to learn more about how teaching with Foresight I.E.C. will jump-start or enrich your career as an educator.
We are hiring for full-time positions for both elementary and secondary teachers.
Written by

Lian Lister
One of our Foresight staff members shares her experience and recommendations for hiking in Taipei, one of the best places to live for outdoor enthusiasts and nature lovers.
Read more: Urban Hiking in Taipei - 7 Great Trails You Can Access by Public Transit
Written by

Foresight I.E.C.
One of the exciting parts of teaching English abroad is being able to introduce our students to some unique elements of western culture. Halloween isn't traditionally celebrated in Taiwan (although it is becoming increaingly popular with the influence of western culture), but it's an opportunity for teachers to engage students in some fun, themed activities in ESL class. Check out the creative costumes by our ESL teachers this year!
Written by

Foresight I.E.C.
What are the most beautiful, interesting, quirky sights you've seen where you live? During the month of November, we invited our teachers to participate in a photo challenge to share their favourite things about teaching in Taiwan. They were asked to share a photo and complete the prompt "The best thing about teaching in Taiwan is..."
Written by

Foresight I.E.C.
Each year as our program expands, our teaching team grows. We are excited to have a great team of professional educators with us in Taiwan this year, including several new teachers. This has been an unusual year, with the global impact of COVID-19 creating unique travel and visa challenges for our teachers. We are grateful to all of our new teachers who willingly spent 14 days isolated in quaratine in a new country before being able to join us in person. Welcome to the Foresight family!
Written by

Foresight I.E.C.
Perfect fall weather and beautiful natural scenery make ideal conditions for a school outing! Our ESL teaching team at Sacred Heart Elementary participated in the school's hiking day to appreciate the outdoors and get some physical activity together with students and parents.
Written by

Foresight I.E.C.
As high school students in our ESL program reach upper years, they're assigned more critical thinking tasks and project-based assignments. Rather than being directly presented with content, students are invited to dig deeper into global and societal issues that affect the world around them and to reflect critically on their place in it, through research, discussion, analysis, and reflection.
Written by

Foresight I.E.C.
A unique aspect of teaching in a local school in Taiwan is participating in school events and having the opportunity to engage with students, parents, and the greater school community in different ways outside of the classroom.
Written by

Foresight I.E.C.

Parents got to play the role of students at this year's open house, while students took on the role of teacher as they led their parents through various stations and activities. Let's see what they've been up to in ESL class this year!