Culture
With multiple cultural influences throughout its history, Taiwan has formed a unique cultural blend of Han Chinese, Japanese, European, American and Taiwan's own aboriginal cultures. These past influences and Taiwan's globalized outlook have made Taiwan a friendly multicultural environment for visitors from around the world.
At night in Taiwan, a walk down any main street in Taipei reveals an even brighter and more colorful scene than during the day. Typical evening entertainment such as watching a movie, having a drink in a bar, and going dancing at a nightclub are common in every city in Taiwan, but for something truly Taiwanese, you might try something like singing with a group of friends at KTV, or spending the evening roaming one of the various night markets, or just spending time with a friend in a coffee shop or a quiet evening reading at the 24-hour Eslite bookstore.
Night Markets
When you ask most Taiwanese what to do for fun at night in Taiwan, nine out of ten will inevitably tell you to visit a night market. Unlike western towns that close for the evening around 9PM, night markets don't even get started until about that time and feature all kinds of inexpensive products such as clothes, shoes, and fashion accessories. The atmosphere is electric with crowds of people and noisy venders shouting over the throbbing music spilling onto the streets from shops.
Visitors can find a wide variety of items and enjoy the fun of bargaining with the vendors, as prices are negotiable unlike department stores. Night markets are the perfect place for the shopaholic who likes treasure hunting, the local resident in need of a new smartphone case or kitchen item, or the family out for an evening with the kids. While shopping is a lot of fun, night markets also present an integral aspect of Taiwanese culture: street food. Famous signature Taiwanese snacks range from oyster omelets, tempuras, Danzai noodles, stinky tofu, to the most delicious dessert drink- pearl milk tea. Most typical Taiwanese foods can be found throughout the city in this or that neighborhood, but night markets allow you access to almost all these treats in one convenient place and well into the night. Well-known night markets such as Shilin, and Shida in Taipei (less-popular now that the residents have complained of the noise), Miaokou in Keelung, Fengjia in Taichung, Liuhe in Kaohsiung, and Kenting Main Street are some of the most popular night markets across the island. An evening at any of these night markets will fill you with fun, excitement, and tasty treats from across the island.
To find out more about Taiwan night markets visit the Taiwan Tourism Bureau page about night markets here.
KTV
Another popular choice for evening entertainment is karaoke, which also called KTV in Taiwan. Unlike the Japanese karaoke bar where patrons take turns singing on a stage in front of a karaoke machine and the rest of the house, KTVs in Taiwan feature small individual lounge rooms with a built-in big screen, and a karaoke system that allows you and your friends to select hit Taiwanese pop, and some more popular, but often dated English songs. KTVs also serve food and drink, including alcohol. During holidays, people could spend half day or all night singing and drinking with friends. Reservations can be made online or by phone.
Eslite Bookstore
If you are looking for a quieter evening, Eslite Bookstore is definitely the best alternative. It is one of the largest retail bookstore chains in Taipei and provides one of the largest selections of English language publications and materials in Taiwan. There are many branches around Taiwan, all open until at least 9PM, however the DunNan Flagship Eslite remains open 24-7, making it an attraction for night owls and book lovers.
Learn more about the Eslite Bookstore here.
City Getaways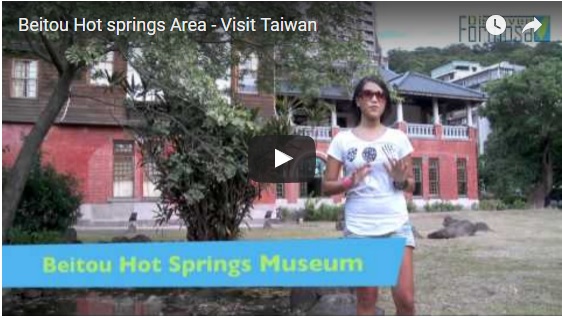 The frenetic lifestyle of the city may begin to get on your nerves requiring a bit of downtime to recover. There are several easily accessible locations no more that 20-40 minutes' drive from Taipei that allow for some needed decompression. In the nearby suburbs of Beitou to the north and Wulai to the southeast, many natural hydrothermal hot spring hotels and bath houses are available; a quick bus or gondola ride (if in operation) from Mucha is Maokong, famous for teahouses; if you are located in Kaohsiung, take time to watch the sunset and the night view of Kaohsiung from Xizi bay. After a busy day, seeking one of these stress-relieving activities makes for a perfect ending to a draining day.
To find out more about nightlife around Taiwan visit the Taiwan Tourism Bureau nightlife webpage here, or a Taiwanfun's list of popular clubs and attractions here.