Culture
With multiple cultural influences throughout its history, Taiwan has formed a unique cultural blend of Han Chinese, Japanese, European, American and Taiwan's own aboriginal cultures. These past influences and Taiwan's globalized outlook have made Taiwan a friendly multicultural environment for visitors from around the world.
Festivals are another great way to learn about Taiwan. Through Taiwanese traditions and culture, you may discover the natural beauty of this small island and its people.
When people think about New Year's, the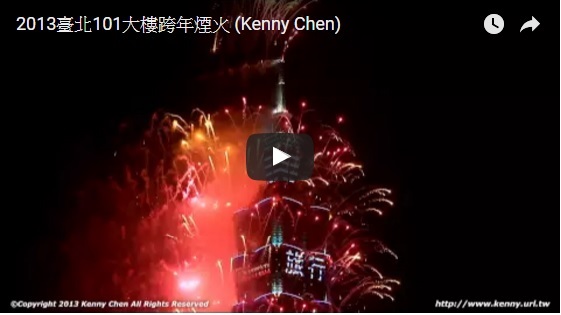 countdown at Times Square in New York, or the fireworks in Sydney or London often come to mind. Now, you can experience all that in Taiwan, too! On New Year's Eve, celebration concerts are held in major cities around Taiwan. One of the biggest New Year's celebrations is located in Taipei City, around tallest building in Taiwan, Taipei 101. Each year, at midnight on January 1st Taipei 101 becomes the tallest fireworks platform with a brilliant display that draws thousands of celebrants and packs the streets and alleys around this Xinyi district landmark.
---
Similar to the family gathering of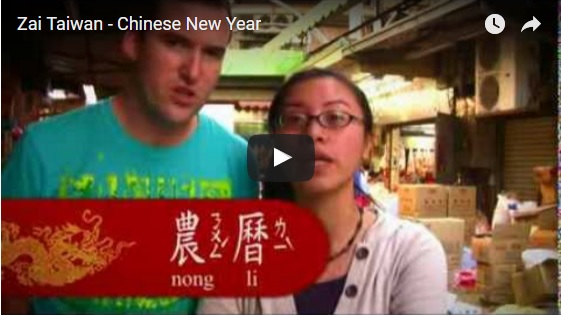 Thanksgiving, Chinese New Year plays a crucial role in Chinese speaking countries. The Chinese New Year is celebrated according to the Chinese lunar calendar. On Chinese New Year's Eve, the entire family will gather together for a reunion dinner, called wéi lú, and children are allowed to stay up late to welcome the New Year. Parents, grandparents, aunts and uncles give red envelopes with crisp new cash to children, as a symbol of good fortune. On the second day of the Chinese New Year, married daughters will return to their parent's house with their spouse and children. The holiday comes to an end on the fifth day of the first month of the lunar calendar when most businesses reopen.
---
Lantern Festival, also known as the Little
New Year, is sometimes seen as the end of Chinese New Year's celebrations. Aside from traditional rituals such as worshiping the gods, guessing riddles, and eating rice-flour dumplings, there are several Lantern Festival events held annually around Taiwan. Thousands of lanterns are launched over Pingxi in New Taipei City; in Tainan, the Yanshui Beehive Rocket Festival where thousands of bottle-rockets are intentionally launched into the excited crowd of helmet-wearing spectators. During Lantern Festival, colorful lanterns light up cities and towns around Taiwan attracting numerous local and international observers.
---
It is not a traditional celebration; however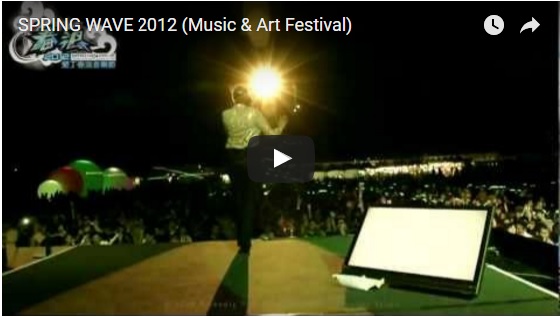 , after years of effort, the Spring Wave Music Festival has become Taiwan's top-selling outdoor music festival and signature event of its region. This two-day festival is held annually in Kenting in southern Taiwan. Rock, psychedelic, folk, hip-hop, electronic, among other genres of music are performed by musicians from Taiwan and overseas at this popular spring music festival by the sea. If you are a music lover, go south to enjoy the sun, grass, beach, breeze, and stars of Kenting, and don't miss this sensational experience!
---

Dragon Boat Festival, Chinese New Year
and Moon Festival are three biggest Chinese festivals. Dragon Boat Festival occurs on the 5th day of the 5th month of Chinese lunar calendar. These days, people celebrate Dragon Boat Festival mainly by eating rice dumplings, called zòngzi and holding dragon boat races. The races are held around Taiwan, and have become a popular international affair with foreign teams participating in the dragon boat races each year. The idea of rice dumpling originated from the ancient Chinese story of Qu Yuan, a poet who committed suicide in a river. The civilians who admired him dropped rice wrapped in bamboo leaves into the river to feed the fish, so that fish would not eat Qu Yuan's body. After his suicide, people paddled on the river to scare away the fish while looking for his body. This practice later evolved into the dragon boat races.
---

Moon Festival, also known as the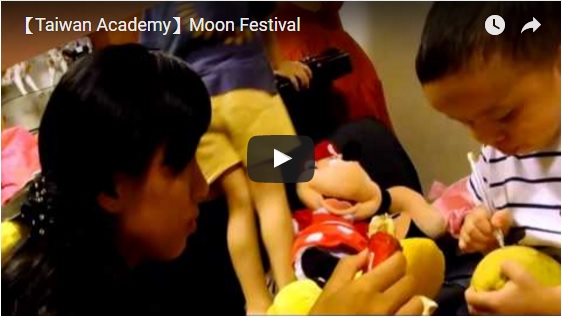 Mid-Autumn Festival, is another Chinese traditional reunion holiday. It is a time for family gathering and worshipping the ancestors. Besides the reunion meal, families will eat moon cakes, pomelos or other autumn fruit, and drink tea together. If the night sky is clear, people go outside and gaze at the full moon. In Taiwan, outdoor barbequing on Moon Festival is a newer tradition promoted by a barbeque sauce commercial campaign and has become one of the most popular ways to celebrate the Moon Festival in Taiwan. Mid-Autumn festival is also celebrated across Asian countries in various ways.
To learn more about Taiwan's cultural events and festivals, visit the Taiwan Tourism Bureau website.